June 28, 2017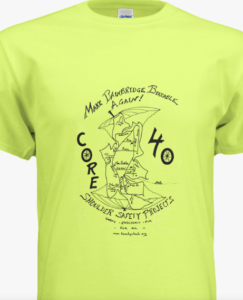 Come join Squeaky Wheels in celebrating the birth of our great Country!
We are the one wearing the Core 40 T-Shirts in the Parade on bicycles and we have a booth this year so, stop by and learn more about shoulders on existing roads, and what we can do about making it easier, safer and more fun to get out do some riding, walking, or just commuting again to work!
See our Position Paper about Core 40 Bicycle Shoulders on existing roads.